Take full advantage of AMIMOTO with AWS 1-click function
JINKEI Overview
We have released a new service: JINKEI (Simple Stack HVM), for building a sturdy WordPress infrastructure for mid-size websites in just one click.
With AWS DB / CDN / Storage / Load balancing service, each tuned in for AMIMOTO.
In addition, WordPress is installed with 1-click, complete with AMIMOTO stack.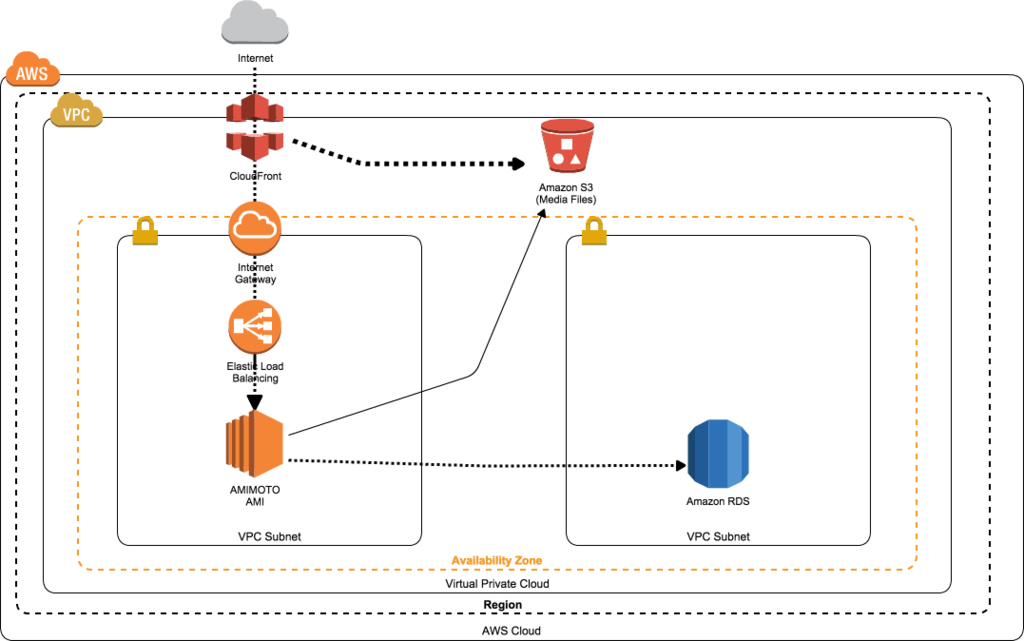 Previous Challenges
AMIMOTO and AWS infrastructure for medium to large-size WordPress sites are complicated to setup.
JINKEI CloudFormation Solution
1-click launch helps reduce the amount of time spent, effort and costs.
With 1-click, you are able to obtain medium to large scale WordPress sites with full setting of Cloudfront, RDS, S3 transfer settings, running on AWS infrastructure.
Developer's comments
AMIMOTO is optimised for EC2 servers.
JINKEI is not only for EC2 servers, but also provides a large server including EC2, DB servers and LoadBalancers with only a few clicks, so you're able to concentrate to your website's development.
Getting started with JINKEI
Go to AWS marketplace, fill the required fields then start JINKEI. It's easy to start up just like AMIMOTO AMI.
We automatized this complicated work, so sit back and relax as your WordPress stack starts up with DB, CDN, storage and load balancers.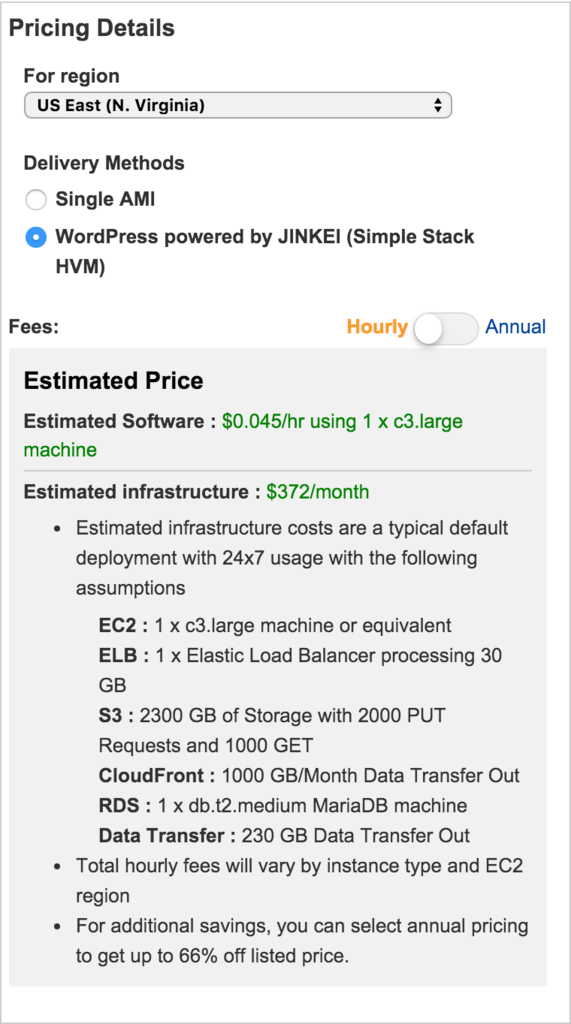 Users' voice
It's hard to build and operate intricate website with single instance AMIMOTO AMI, but JINKEI made them easy. It starts with RDS, CloudFront connection ready.
AMIMOTO AMI is available at AWS Marketplace.
For more information, visit WordPress powered by JINKEI (Simple Stack HVM).