We're pleased to announce the addition of access log exports to S3 for Amimoto Managed Hosting. Setting up export logs is simple. To get started, you'll need an AWS S3 bucket to store your access logs along with an Amimoto Managed Hosting account.
Once your S3 bucket has been set up, navigate to your server and select the site you'd like to manage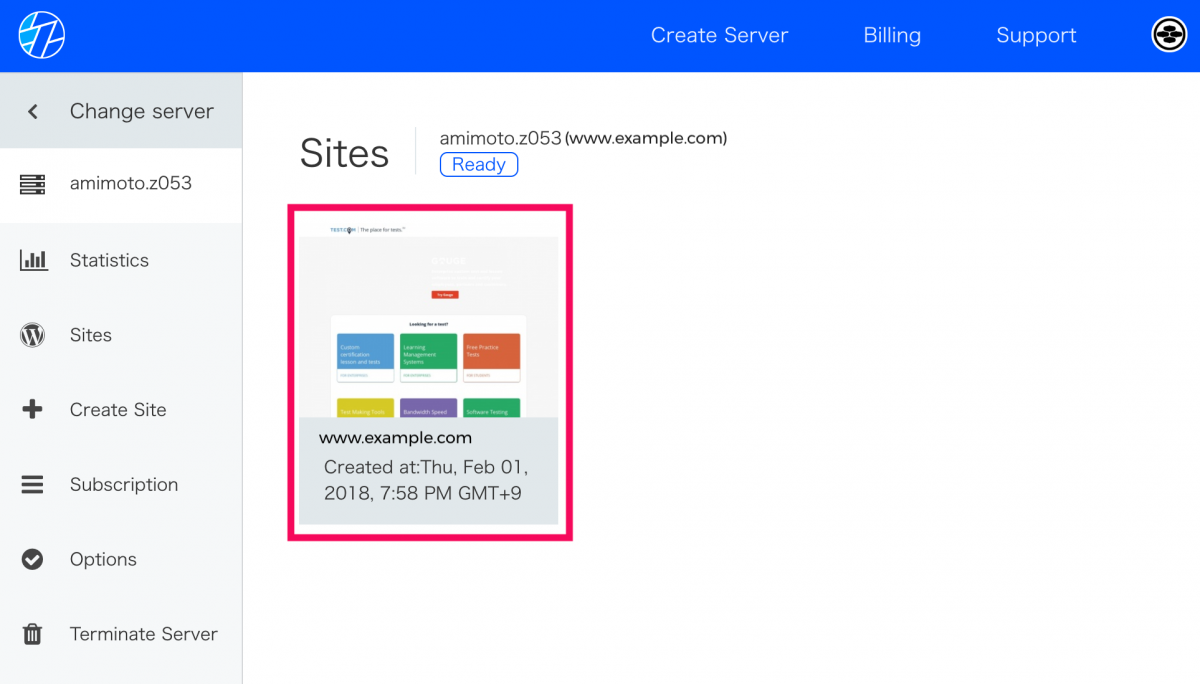 Then, click the Logs tab.
Enter the name and region of your S3 bucket and click next.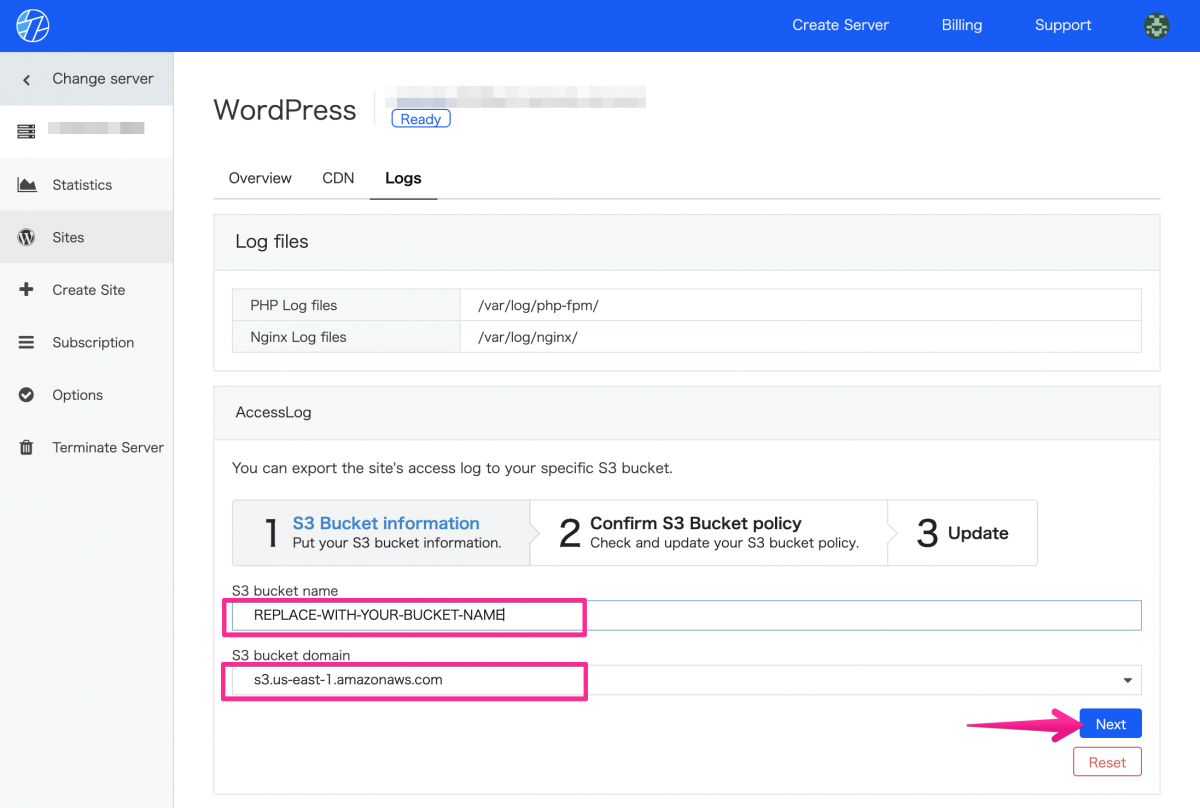 Copy the S3 Bucket policy.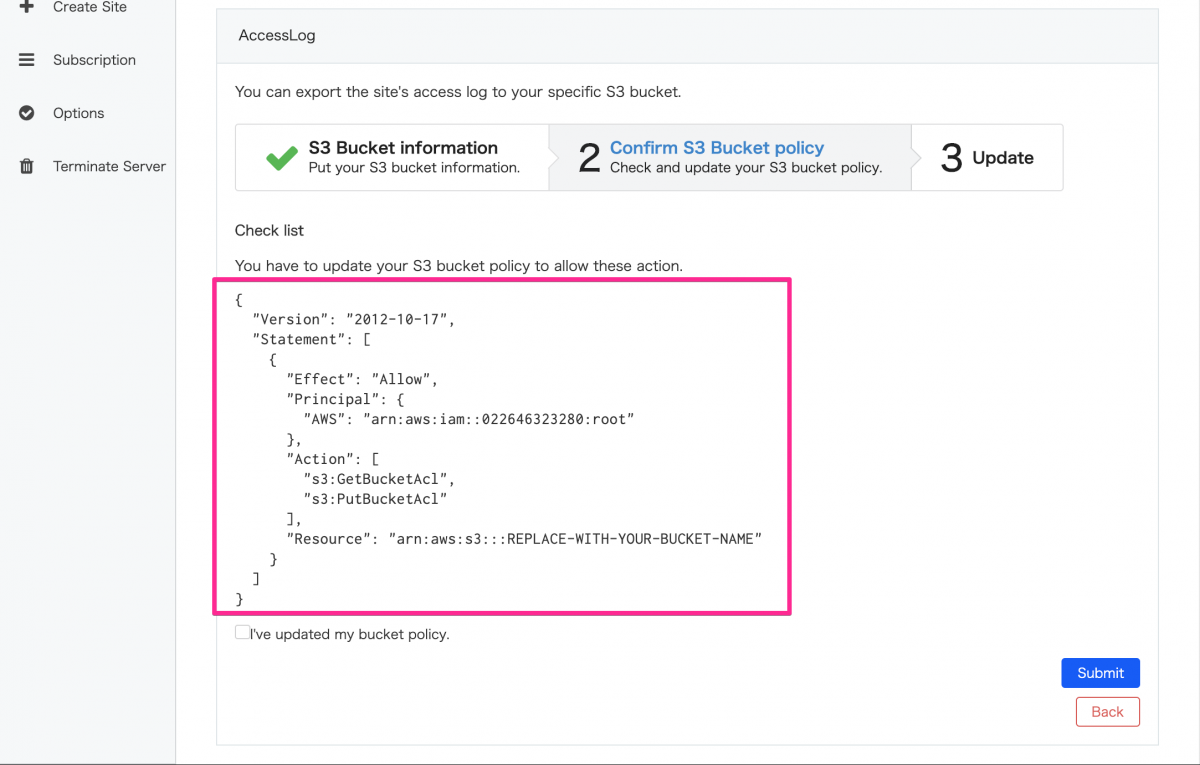 Next, you'll need to enter this policy in S3 bucket settings. Log in to AWS Console and paste the S3 Bucket policy. Be sure to click Save.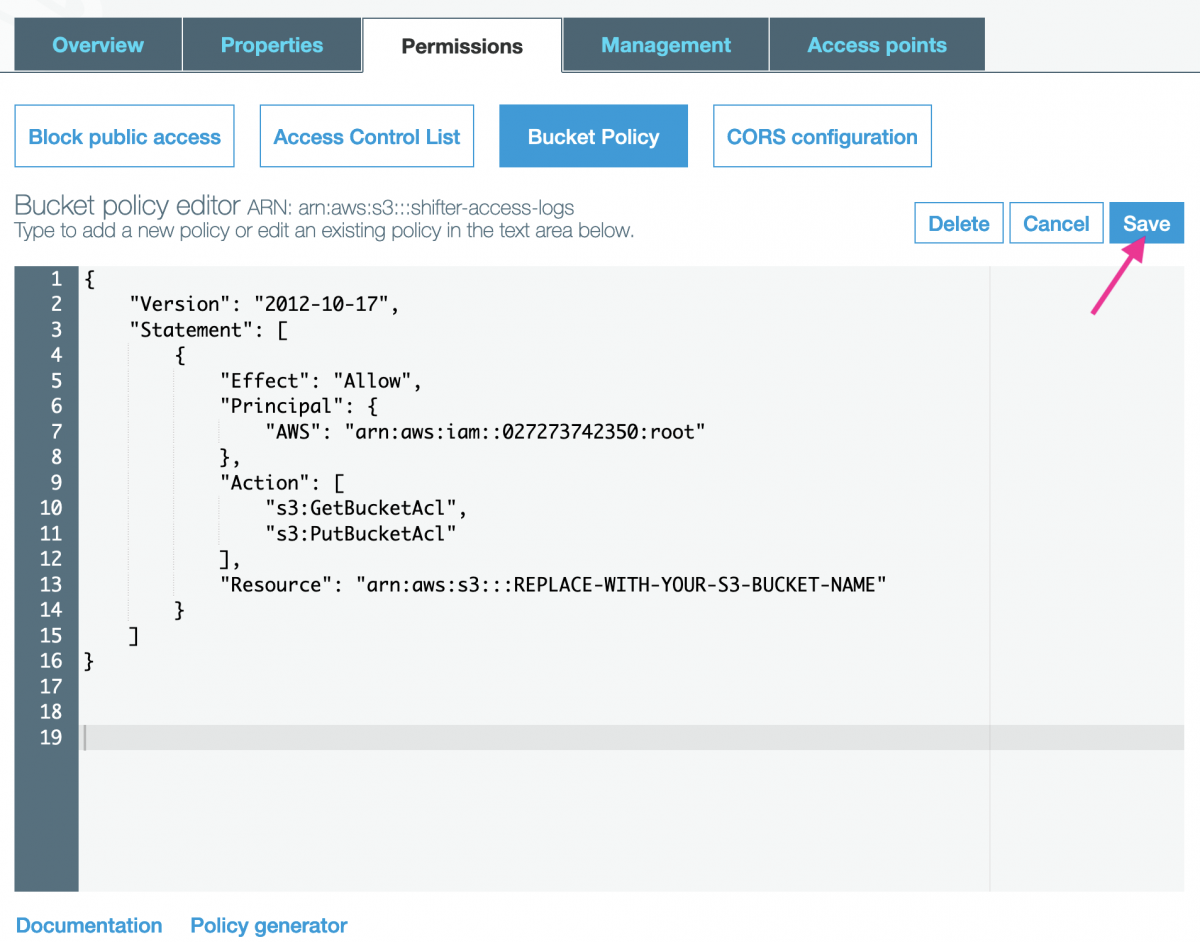 Back on your Amimoto dashboard, check the box that says, "I've updated my bucket policy" and hit Submit.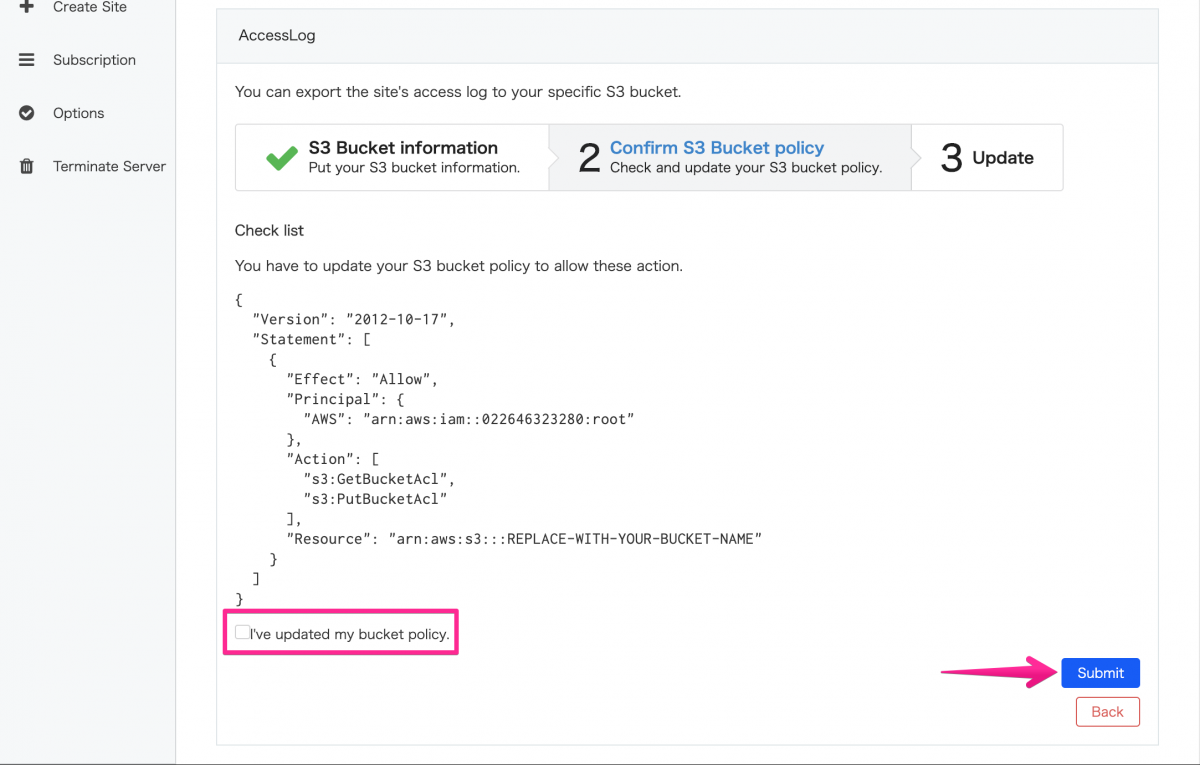 That's it! Your access logs will now be exported to your S3 bucket.
For more details, be sure to check out the official support documentation, and stay tuned for more!